SCENIC DRIVES IN THE ADIRONDACK PARK




Click here for more scenic drives in the entire area.

The following driving tours were generously furnished by the Warren County Department of Tourism.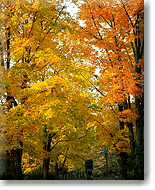 Prospect Mt. Veterans Memorial Highway
I-87 Exit 21, 1 mile north on Rt. 9, left at state highway entrance. A 5 1/2 mile 2 lane highway leads to parking lot; en route are spectacular views of Vermont's Green Mts., New Hampshire's White Mts., New York's Adirondack High Peaks and on a very clear day, the Laurentians of Canada. View of Lake George Village is back dropped by Black Forest Range. From parking lot take continuously running "viewmobile" to summit for more spectacular views. See remains of world's largest cable railroad and fireplace of once thriving Prospect Mt. Hotel. Large picnic areas at parking lot and summit. Open daily Memorial Day, through Oct. 20. $5.00 per car, $30. per bus.
Driving time: 10 minutes one way to parking lot plus stops.
Rt. 28... Warrensburg to Indian Lake
I-87 to Exit 23, north on Rt. 9 through Warrensburg to jct. Rts. 9 & 28. Head northwest on Rt. 28, over Hudson River, through Wevertown and North Creek (Gore Mt. Ski Area), driving along Hudson River to North River. Enjoy several overlooks and villages en route. Continuing on Rt. 28, leave Warren County and drive upward through Siamese Ponds Wilderness Region to picturesque Indian Lake, passing Lake Adirondack and Lake Abanake. Turn left at sign to Sabael (Rt. 30). Drive a few miles to state overlook rest area; enjoy view. Then retrace steps.
Driving time: 1 1/4 hours one way plus stops.


SAVE UP TO 50% ON HOTELS IN LAKE PLACID
Rt. 9N...Lake George to Hague
I-87, Exit 22 to Rt. 9N north. Drive along Lake George shoreline through Diamond Point and Bolton Landing. Turn right at Bolton Library (Veterans Memorial Park Drive) for spectacular dockside lake scenery. Continue north on Rt. 9N over Tongue Mt. to Silver Bay; stop at state overlook for another grand view. Continue north to Hague and stop at town Park. Return by retracing steps.
Driving time: 1 hour one way plus stops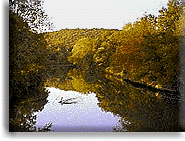 Rt. 8... Brant Lake to Hague
I-87 to Exit 25, east on Rt. 8 to Brant Lake. Drive along Brant Lake shoreline. Continue on Rt. 8 through Pharaoh Wilderness and Dixon Forest. After hamlet of Graphite, a short and curvy drive downhill leads into village of Hague. Turn right to Town Park and views of Lake George. Retrace steps westward for spectacular views of the Adirondack High Peaks.
Driving time: 1 hour one way plus stops.
SAVE UP TO 50% ON HOTELS IN LAKE GEORGE
Rt. 9... Lake George to Chestertown
I-87 Exit 23, north on Rt. 9, through Warrensburg to Chestertown (about 7 miles past junction of Rts. 9 & 28). Enjoy beautiful forest scenery on the way. Stop in Chestertown to explore this quaint and charming village. At junction of Rt. 8, turn left on Rts. 8/9; stay on Rt. 9 around picturesque Loon Lake. Continue toward Pottersville and I-87 Exit 26.
Driving time: 3/4 hour one way plus stops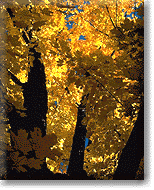 Olympic Tour & High Falls Gorge...Lake George to Lake Placid
I-87 Exit 30, west on Rt. 73 through Keene Valley and Keen, into the Adirondack High Peaks, cutting through Cascade Pass to Lake Placid. Enjoy the Olympic Tour (Ski Jump Complex, Mt. Van Hoevenberg, The Olympic Arenas, and Whiteface Mt.) and the new Lake Placid Winter Olympic Museum. Contact the Olympic Regional Development Authority (ORDA) at 1-800-462-6236 for more information. From Lake Placid, turn north on Rt. 86 to Whiteface Mt. and Wilmington, driving along West Branch of Ausable River to High Falls Gorge attraction. View the ancient valley of foaming waters, carved by forces of ice, water and wind.
Driving time: 2 hours one way to Lake Placid plus stops
The following driving tours were graciously described to us by Barb and Frank Karl of Onchiota, New york


Log Home Furniture
Discount prices on log cabin furniture including beds, dressers, tables, nightstands, armoires, bunk beds, rocking chairs, futons, sofas, swings and more.
Free shipping & easy ordering!
click here
Paul Smiths to St. Regis Falls
Heading north on Rt. 30, in Paul Smiths, turn left on Keese Mill Rd. Keese Mill Rd. crosses the St. Regis river several times, and passes by the trailhead for Azure mountain. Approximately 5 miles into the ride the paved road turns into a well maintained gravel road. If a longer day is planned, the short hike up Azure mountain is beautiful at any time of the year, and breathtaking now. At the end of Keese Mill Rd., turn right on Rt. 458. This will take you to Rt. 30 near Meacham Lake. You can make a loop by following Rt. 30 back to Paul Smiths. This is unforgettable country!
Mileage: About 25 miles on Keese Mill Rd., then an additional 21 to return back to Paul Smiths.



All Hotel Search Lake George
Stop here first for great deals on hotels in Lake George, New York. Compare our Lake George, New York hotel rates and save up to 50%! Guaranteed low rates. Book online now!




Vermontville to Wilmington
Traveling north on Rt. 3, turn Right before the Franklin Town Hall onto Cold Brook Rd. After approximately 6 or 7 miles, turn right onto Lower Franklin Falls Rd. This will take you past Franklin Falls. You will link up with Rt. 431 after Franklin Falls, and this will take you into Wilmington. In Wilmington if you get on Rt. 86, you can follow this into Lake Placid then Saranac Lake and make a large loop. There are a variety of wonderful side trips on this route, including the drive up Whiteface, High Falls Gorge, and North Pole, NY.
Mileage: The round trip from Vermontville to Wilmington, then thru Placid and Saranac Lake back to Vermontville is approximately 45 miles. This does not include any of the side trips.


Vermontville to Duane Center
Traveling north on Rt. 3, turn left on County Rt. 26 (old Rt. 99). This road is in poor condition, but for the adventuresome, it is well worth the bumps. This will take you thru the idyllic town of Loon Lake. After Loon Lake, turn left on Rt. 27. Follow Rt. 27 to Rt. 30 in the town of Duane. This is a beautiful trip any time of the year.
Mileage: Approximately 14 miles from Rt. 3 to the turn off at Rt. 27, an additional 5 miles to the Town of Duane Center.
Back To the Fall Foliage Update

Click here for more scenic drives for all seasons!



Huge selection of Adirondack chairs,
ottomans, tables & more!
ADIRONDACK CHAIRS
We invite you to visit our gallery of hand crafted Adirondack chairs and Adirondack furniture.
click here