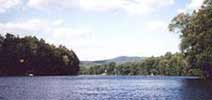 Whispering Pines Cottages
365 East River Drive
P.O. Box 471 Lake Luzerne, NY 12846
Phone: (518) 654-2123 Fax: (518) 654-2123
Email: whispers@sdar.net
The best kept secret in the Adirondacks!

Whispering Pines Cottages 900 feet of waterfront on the Mighty Hudson River.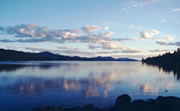 Hide-A-Way Cottages
138 Hidden Valley Rd
Lake Luzerne, NY 12846
518/696-2248
Website: http://www.hideawaywaterfrontcottages.com
The HIDE-A-WAY on Lake Vanare, beneath cool towering pines.
Enjoy the free use of rowboats and canoes on a clean and quiet lake surrounded by forested mountains.



Alpenhaus Motel - Queensbury, NY. - Phone: 518-792-6941
Brown's Welcome Inn - Queensbury, NY. - Phone:518-792-9576
Econolodge - Queensbury, NY. - Phone: 518-793-3491
Graycourt Motel - Queensbury, NY. - Phone: 518-792-0223
Howard Johnson Lodge - Queensbury, NY. - Phone: 518-793-4173
Kay's Motel- - Queensbury, NY. - Phone: 518-793-9070
Martha's Motel - Queensbury, NY. - Phone: 518-793-0372
Howard Johnson Tiki Resort - Queensbury, NY. - Phone: 518-668-5744
Queensbury Hotel - Glens Falls, NY. - Phone:518-792-1121
Ramada Inn - Glens Falls, NY. - Phone: 518-793-7701
Sunset - Queensbury, NY. - Phone: 518-792-6524
Super 8 Motel - Queensbury, NY. - Phone: 518-761-9780
Swisse chalet Motor Lodge - Queensbury, NY. - Phone: 518-793-8891
Wakita Court Motel - Queensbury, NY. - Phone: 518-792-0326
Back To The Top