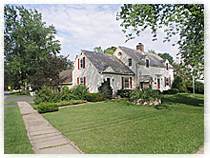 Alleluia Bed and Breakfast
581 Glen St : Glens Falls, NY 12801
Phone: (518) 798-0569
Welcome to Alleluia Bed and Breakfast, where Southern hospitality is brought to you in the North. You will receive the personalized attention that you expect from the Bed and Breakfast experience. You will find your accommodations to be special - clean, comfortable, convenient, spacious, even entertaining. Each bedroom and the suite has a private bath. Your breakfast will be made to your order with added special touches.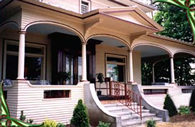 The Glens Falls Inn
25 Sherman Avenue Glens Falls, NY
Phone (518) 743-9365
The Glens Falls Inn This 19th Century Victorian home has been restored to its original beauty. It's the perfect place for the business traveler and tourist. All rooms have a queen size bed, private bath, phone, and cable TV. Each morning you get a full breakfast.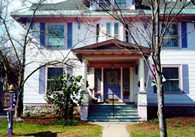 Memory Manor
514 Glen Street Glens Falls, NY 12801
Phone (518) 793-2699
Memory ManorMemory Manor, Circa 1920, located in an area of beautiful old historic homes in Glens Falls. Memory Manor has been personally and lovingly restored by your hosts and as you "step back in time" we think you'll appreciate our family heirlooms and period antiques. Located between Saratoga Springs, NY and Lake George, NY - Memory Manor is the perfect inn for your Upstate NY vacation.
The Berry Farm B & B - Queensbury, NY. - Phone: 518-792-0341
Crislip's Bed & Breakfast - Queensbury, NY. - Phone: 518-793-6869
Sanford's Ridge Bed & Breakfast - Queensbury, NY. - Phone: 518-793-4923