PINE RIDGE CEMETERY

SARANAC LAKE, NY


The Pine Ridge Cemetery occupies approximately six acres of land in
the Village of Saranac Lake, NY. It is situated northwest of the
intersection of Pine and River Streets with the main entrance located
on River Street next to Maddens Storage and Transfer Co. The cemetery is
a part of the farm of the Moody family, Saranac Lake's first settlers,
and now encompasses the Moody family cemetery, the old St. Bernard's
Cemetery and the Hebrew Memorial Cemetery. Since the first burial of
Sally B. Moody in 1852, the cemetery has had over 4,000 burials with
additional burial lots still available.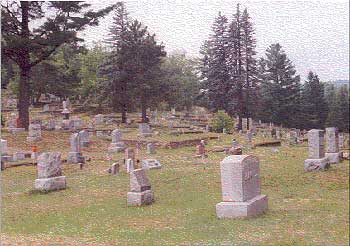 Part of the Pine Ridge Cemetery in Saranac Lake, NY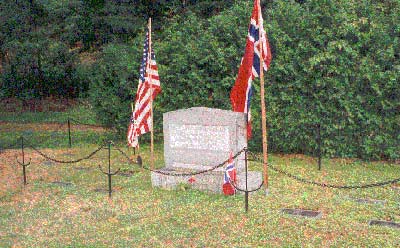 This beautiful cemetery, enhanced with a grove of pine trees and stonewall terraces, has a rich history which mirrors that of the village since the very first settlers arrived to farm and raise families. Jacob
Smith Moody, fifer in the War of 1812 and who later fought in the Battle
of Plattsburgh, was buried there in 1862. Along with other settlers, Jessey Corey for whom the hamlet of Coreys was named, was buried in 1896. Cortis Moody, the first settler's child born in Saranac Lake
was laid to rest in the family plot, a stone's throw from his birthplace.

From its founding in 1884, Dr. Edward Livingston Trudeau's burgeoning tubercular sanatorium resulted in an influx of doctors and patients which caused tremendous growth in the village. By 1888, enough need developed for a Catholic cemetery with the first burial in 1891. In 1916, Pine Ridge Cemetery, Inc. was formed and purchased the Moody
Cemetery, also known as the Old Protestant Cemetery, from the family. The Hebrew Memorial Cemetery was dedicated in 1919 with the oldest grave dated 1915. The inclusion of three faiths in one burial ground emphasizes the pluralistic nature of the village - rare for a remote, rural place at that time. In 1925, plans were adopted for a vault with a winter storage capacity for twenty bodies because of the deep frost presenting an obstacle for the opening of graves during the winter.

Many founding families, doctors and their patients are buried in Pine Ridge Cemetery. Among them are two notable doctors, both co-workers of Dr. Trudeau and both T.B. patients themselves. Dr. Edward R. Baldwin, pioneer in tuberculosis research in the U.S., was director of the Saranac Laboratory until 1926. One of his patients was Adelaide Crapsey, a poet who became famous after she succumbed to tuberculosis. The other doctor was Dr. Lawrason Brown, an internationally known tuberculosisspecialist and director of the Trudeau Sanatorium. They are both buried along with other T.B. doctors in a remote corner of the cemetery referred to as "The Doctor's Section."

The Hebrew Memorial Cemetery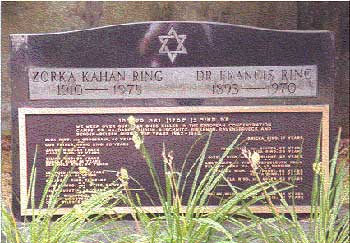 The Ring Family Memorial Stone
contains a monument memorializing twenty-five relatives of Dr. and Mrs. Bartholomew Ring of Lake Placid who were killed in Nazi concentration camps during the Holocaust. Amemorial stone the family had first erected in a Jewish cemetery in Czechoslovakia was plowed under by Communists.

The Ring family Memorial Stone
Of special interest is a section located between the vault and therailroad tracks containing the graves of 15 Norwegian seamen and the daughter of of a merchant marine captain who were at sea in 1940 when
Hitler invaded Norway. Fleeing to the United States, they were diagnosed with tuberculosis and sent to Saranac Lake to cure. Every May17, Memorial Day in Norway, the flag of their homeland is flown over
their grave. The Norwegian Government has provided funding for perpetual care of this section. Another Norwegian, explorer and anthropologist Carl Lumholz, died of T.B. in Saranac Lake in 1922.
A statue in his honor was erected in his hometown of Lillehammer. Carl Lumholz found fame in his extensive research on the tribes, cultures and environments of areas in Mexico, southwestern United States, Borneo and Australia throughout a 40-year span in the late 1800s and early
1900s. In 1993, members of a Norwegian Broadcasting Company film crew arrived in Saranac Lake to take several location shots, including some at the Pine Ridge Cemetery, where he is buried. The film was used for a television documentary to highlight Lumholz's life from his birth in Norway in 1851 and his travels throughout the world until his death in Saranac Lake.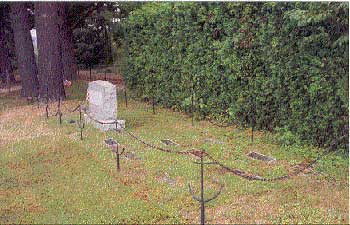 Norwegian Sailors Section

Norwegian Sailors Section

Today, the cemetery is operated and maintained by The Pine Ridge Cemetery Association, a nonprofit group with a board of trustees. Funds for maintenance of this historic and beautiful cemetery are derived from private donors, perpetual care investments and the sale of lots which are still available.


Financial donations can be made or additional information regarding the
Pine Ridge Cemetery can be obtained by contacting either Lionel
Arlan, President at 518-891-3458 or Kitty Peightal, Treasurer at 518-891-4256
or by writing to the Association at PO Box 467, Saranac Lake, NY
12983.`